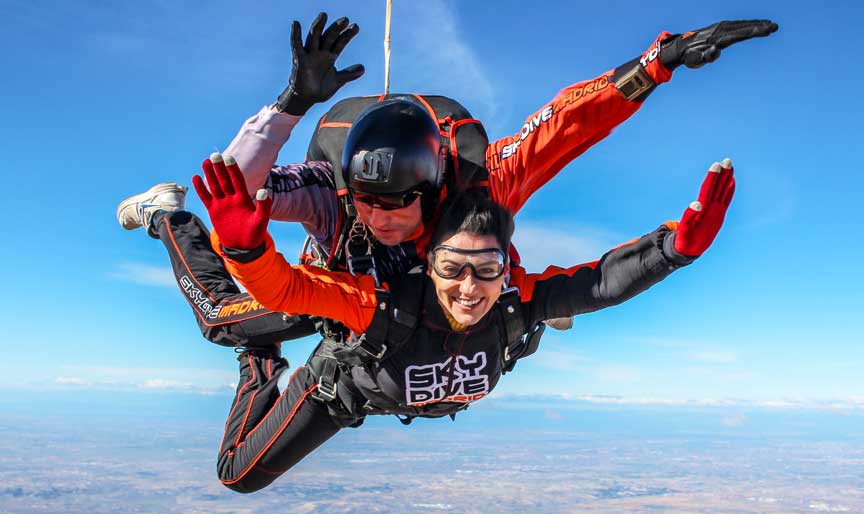 Tandem Skydive
The Basic
Ground training before jumping
50 seconds of freefall (approx)
15 min. flight in our Airplane
Skydive from 13.000ft
All equipment provided
Tandem Jump + External HD Video
The most requested! (only available in OCAÑA)
Ground training before jumping
50 seconds of freefall (approx)
15 min. flight in our Airplane
Skydive from 13.000ft
External video recording
All equipment provided
Tandem Jump + Video + External Photos
The most complete jump! (only available in OCAÑA)
Ground training before Jumping
50 seconds of freefall (approx)
15 min. flight in our Airplane
Skydive from 13.000ft
HD Digital Photos
External video recording
All equipment provided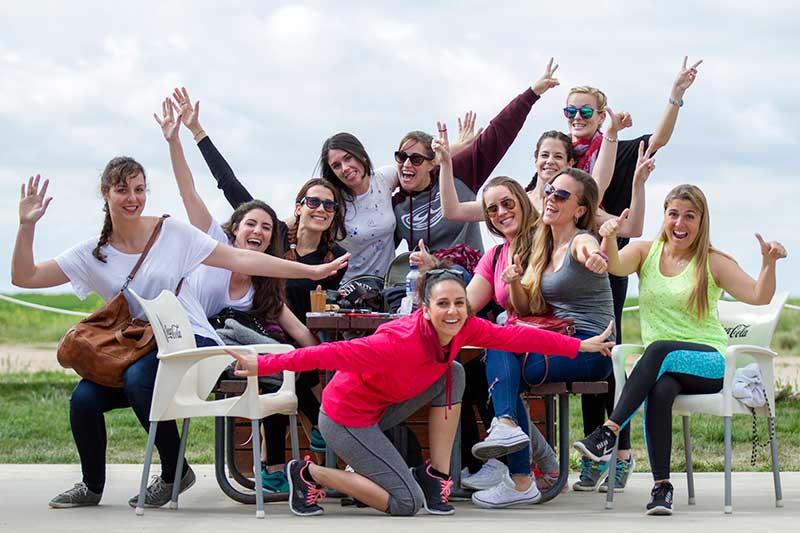 EVENTS AND TEAM BUILDING
We organize your event!
Bar, Cafeteria, Restaurant
Open swimming pool for clients
TV, internet
Bachelor Party
Skydive Tandem or Gliding Flight
Spacious Meeting Rooms
Chillout zone
Contact us for prices and availabil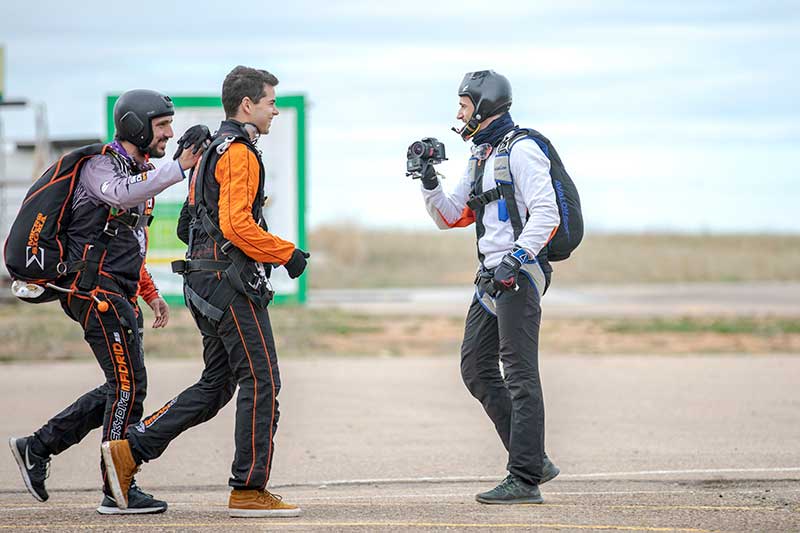 EXTRAS VIDEO AND / OR PHOTOS
Make complete your skydive experience!
Hiring the jump at SKD Madrid
Ext. Video & Photos 115€ (Ocaña)
HD Video or Photos 90€ (Ocaña)
HD Video Handycam (Lillo)
No book requiere
Ext. Video or Photos agency 100€
External Video/Photos agency 125€
Handycam video agency voucher

Allowed payment methods.
Cash.
Credit card: VISA, MASTER CARD, 4B, ELECTRON, RED 6000
Payment in advance by Bank transfer, in our bank account:

CAIXABANK
Holder: Club Deportivo Elemental Skydive Madrid
Account: ES54 2100 4065 1822 0023 3489

No bank checks accepted
All of our prices shown include a 4% discount for cash or bank transfer payments. Payments made with credit card loose that discount.
Discounts can not be accumulated.
Prices just for Club Deportivo Elemental Skydive Madrid members
Our prices include the membership fee to the Club
Book Now